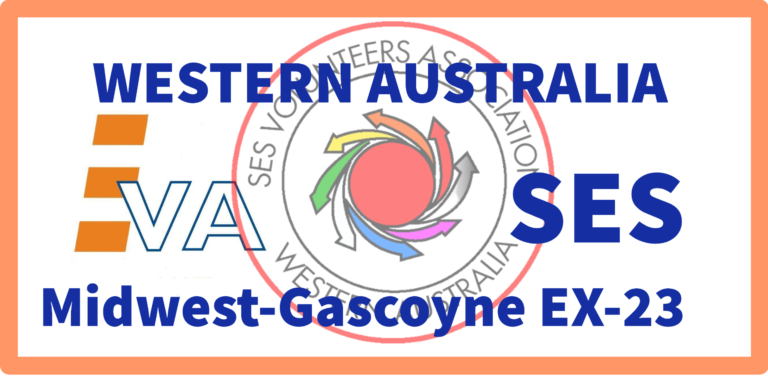 Midwest-Gascoyne Exercise - 23 September 15,16 &17
Preparations for the MidWest-Gascoyne Regional Exercise are well underway – Are you up for the Challenge? Do you want to put your skills to the test?
If so, the Midwest-Gascoyne Regional Exercise weekend is on again. The scenarios are fully realistic which will challenge you and expose you to the full gambit of SES operations and leave you with a feeling of "this is what it is all about."
The MWG exercise will be conducted in the area around the Wagoe campsite facility approximately 20 kilometres south of Kalbarri.
Arrive Friday for a kick-off Saturday morning
Round Robin training Saturday morning
Scenarios Saturday afternoon
Fellowship Saturday night around a fire
Scenarios Sunday morning.
If you like, stay Sunday afternoon and have a look around and leave Monday morning.  Wagoe is a popular reef fishing spot, which offers chalet-style accommodation as well as caravan bays. We have booked the whole camp. There are 8 chalets which you can swag in or you can utilise the caravan park section.
The ''deal":
Self-cater for all meals except Saturday night—big fire, stew, and damper   it doesn't get any better!
What to bring:
Own sleeping gear, own food, basic SES equipment (GPS, Compasses and of course full PPE)