Review Action Items
Kimberley Rep Report – Raise training issues with Asst Commissioner 4/8/22
President has met with Chief Superintendents, not raised with new Asst Commissioner as yet, though he has been provided a briefing about training issue concerns by the Chief Superintendents for discussion with President at a future date. Awaiting confirmation of meeting date with AC
Legislation Consolidation 4/8/22
Feedback has been called from the Units and LMs who attended the Cottesloe Workshop. Only one response received.
Management Committee members have been asking Units when making contact.
Awards & Recognition & WAFES Conference 4/8/22
Feedback has been sought from Units on WAFES Conference & the Awards.
DFES Media have requested feedback from SES which SESVA is seeking through Management Committee members when making contact with Units.
Proposition to be put out to Units for nominations for ESMs and 5, 10 and 15 year medals. Recognition is an important factor in recruitment and retention.
Upper Great Southern (UGS) Regional Exercise 2/6/22
Reports received for Midwest Gascoyne exercise and Upper Great Southern exercise.
Regional exercises for Midwest Gascoyne and Upper Great Southern have been booked for 2023.
WOW Day 2/6/22
Feedback is being received from Units via Management Committee members and direct to Secretary determine exactly what they want for WOW Day 2023.
Currently WOW Day provides very little to the average Unit member.
An option for obtaining greater value from WOW Day would be for Units to hold a BBQ at the Unit and invite local government representatives to attend. 
Training 2/6/22
President recommended raising training Issues at the forthcoming VTAG meeting a well as writing to DO A de Kleer.
A Hawke attended Nov22 VTAG where this would have been discussed. Defer until February 2023 meeting. 
Vice President Reports 2/6/22
VP Patton has raised the matter of using industry qualified trainer assessors with Grant Pipe and has been discussed with G Pipe as one of many items. This will be an ongoing issue.
The SESVA will be requesting in future DFES provide nationally qualified trainer assessors and trainers. More information on this is anticipated in the future  
Regional Exercise documentation 2/6/22
S Bottacin reported he sourced information from archived material and subsequently met with Sub Committee to review. Recommendations from subcommittee have been incorporated in a revised draft.
Awaiting opportunity to discuss the updated manual with T Patton, committee will then review revised version.
Working from Heights PAT 26/8/21
It is believed a final report and recommendation for solutions has been drafted but has not been progressed to date.
President will seek to raise this matter with C Waters again.
Flood Boats 30/4/20
We are informed that our flood boats are too heavy and underpowered. Floods involve serious water with significant waves, debris etc. and it is estimated that flood rescue boats probably won't be supplied for another 3 or 4 years.
Alternative flood boats have been proposed for smaller riverine areas where larger flood boats are not feasible. 
Minutes of Previous Minutes:
The Minutes of the SESVA Management Committee Meeting held on 13 October 2022 and Action Items as listed, were confirmed as correct.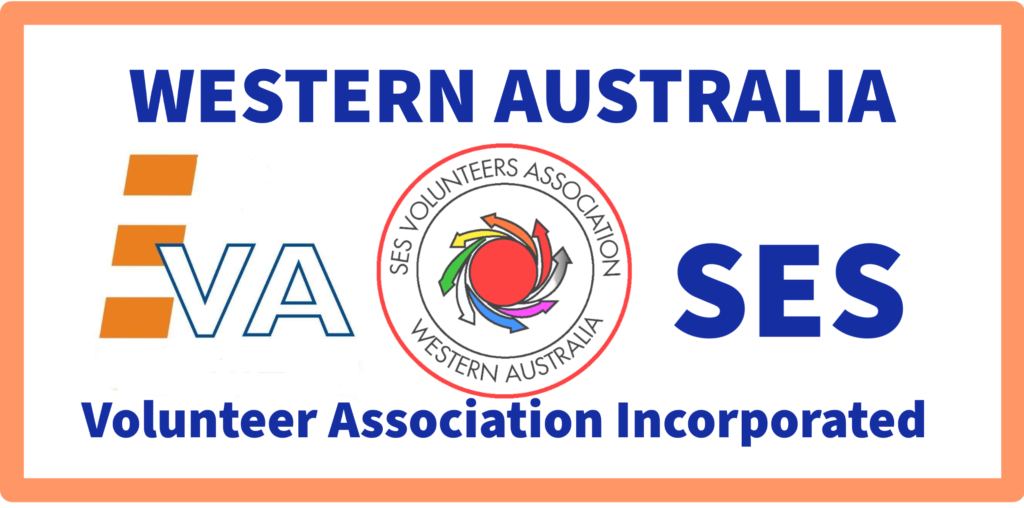 Next Management Committee meeting is scheduled for Thursday 2nd February 2023
SESVA representing SES Volunteers in Western Australia
PRESIDENT AND TREASURER REPORTS
President's Report
President sought confirmation from the Committee that his report had been received and read and sought questions from Committee members. The President's Report for the SESVA Committee meeting of 1st December 2022, was accepted.         
Treasurer's Report
Treasurer summarised income and expenditure of various accounts as listed, spreadsheets which were displayed on screen for the Management Committee to view, noting a description error in the previous report and invited questions from the Management Committee.  The Treasurer's Report covering the period from 13 October 2022 to 30 November 2022 as presented was accepted.
A motion was carried that signatories at P&N Bank be changed, replacing L Booth with A Gale. 
Correspondence Report
Secretary gave a verbal overview of the correspondence report. The Correspondence Report from 17 October to 25 November as presented was accepted 
Management Committee Unit Contact Reports
Pilbara/Kimberley
Vice President T Patton reported he is following up with potential nominees for the Kimberley Management Committee representative vacancy, possibly one from Broome and one possibly from Derby.
HR Company – Motion to Engage
The Treasurer reported that he and the Secretary met with two Human Resources companies to get them to submit a project proposal inclusive of cost estimates. The costs were comparable between the two companies. The project will include reviewing the current Code of Conduct as well as formalising the Job Description for paid staff, reporting Lines and developing policies relating to both staff and Volunteers, such as access to an EAP.
The HR project is anticipated to be conducted over 12 months.
The Secretary advised that due diligence requires Implementation of an HR framework and supporting policies and is necessary to mitigate against liability. 
Following the two presentations and due consideration of many factors, both he and the Treasurer concluded that All For People was the preferred provider. It was agreed that the SES VA appoint All for People to commence the HR Due Diligence project.
Management Committee – Unit Contact Reports – Meaningful Engagement
President stressed that establishing regular contact with SES unit Managers and unit Members, whether casually or formally, was a critical role of the SESVA and its Management Committee members. Recording the key points raised/discussed in Contact Reports provides evidence of engagement with Units demonstrating what activities the SESVA undertakes in relation to its Members.  Contact Reports provide evidentiary support for the SESVA when dealing with DFES. 
Legislation Working Group (LWG) – FES Legislation Consolidation
President reported there have been numerous LWG meetings and meetings with other stakeholders and entities including those in the eastern states.  It is the intention of the LWG to be in a position early in the new year to send information out to SESVA management committee members seeking feedback, prior to sending to SES Units.
Other Business
VPs Activity Reports
Working on locating a Kimberley Committee Management Member.  Due to the solar eclipse in 2023, DFES has set up a couple task forces in preparation for the influx of people into the Pilbara, particularly Exmouth.  New Management Committee member for the Great Southern region, Mandy Hanna, was welcomed.  
Round Table
It was noted that many WA volunteers are returning from the Eastern States deployments with COVID or other illnesses.  Volunteers were disappointed they were not fully utilised while on deployment and will be lodging a report to this effect. A conversation with a Volunteer who has been deployed twice to the eastern states revealed that the first time they were chastised for working too hard, the second time they had very little to do. 
President advised that once the last eastern state deployment is announced, the SESVA will announce it is conducting a de-brief to allow lessons to be learnt from the experience.  The debrief will be documented with feedback provided to the units and sent to DFES. 
Esperance Unit now has more than 60 members however only has two vehicles. They have to hire vehicles during major incidents. They have been promised a new vehicle for 18 months. Esperance Unit building is utilised by Marine Rescue, Fire and Rescue, Parks and Wildlife, as well as Shire of Esperance.  The Esperance LM believes the SES should not bear all cleaning costs when the building is used by so many other entities. 
The Gnowangerup Unit Road Crash Rescue truck has significant rust issues and rain leaks in wetting the equipment. Following assessment it was determined the repairs will cost too much to fix. Gnowangerup Unit would like Level 2 PPC, at least a tunic, to do RCR.  When this is raised with DFES they advise the SES is not entitled to have the same equipment as Fire and Rescue, despite the SES being exposed to the same hazards. They have recently been issued helmet visors, however, prior to this they only had safety goggles. 
President noted that issues like rusty vehicles need to be reported to the SESVA. He acknowledged insufficient vehicle numbers was a problem with many units and the SESVA is continuing to raise this with DFES.
A Committee Member noted that there has been social media publicity recently wherein the FES Commissioner and ES Minister are portrayed as handing over fire vehicles whereas no SES vehicles will be issued until 2024. 
A member has sought clarification on Chain Saw qualification refresher.  It hasn't been clearly stated whether this can be undertaken on a call out. President advised yes it can be, but must be witnessed.
Kalbarri is recovering and is in a growth phase due to nearby new mining operations, and a hydrogen facility opening soon.  This has resulted in new members but also more call outs. 
President noted the importance for SES to now lobby for new funding and equipment to meet the needs of increased growth.  It will be too late after the event.