Management Committee
NOMINATIONS CLOSE  13th JULY 2022 for VACANCIES for VICE PRESIDENT and REGIONAL REPRESENTATIVES
Several Management Committee terms of appointment end at the 2022 Annual General Meeting being held.
All Units are invited to nominate a member for election as Vice President or a Regional Representative where a vacancy will exist.
Units that wish to nominate a member of their Unit for a vacancy on the SESVA Management Committee must ensure the nomination form is completed and returned to the Secretary by the closing date 13 July 2022.
The election results will be announced at the 2022 Annual General Meeting on Sunday 11th September.
Regions which do not have a representative on the Committee, do not always hear in a timely manner of items which affect them. This has caused issues for some regions in the past, so to ensure your region is kept fully informed, please ensure a delegate is nominated if your region is one with a vacancy.
If you have any questions about the Association and what being a member of the Management Committee entails, please do not hesitate to contact President, Mr Greg Cook on 0418 403 960 or send an email to sesva.president@ses-wa.asn.au
The Regional Representatives welcome and look forward to communicating with SES Volunteers and, where relevant, to discussing any matters raised with your Unit Management and the full SESVA Committee.
Please feel free to contact your Regional Representative or ask your Unit Management team to do so on your behalf, if you feel the SESVA can be of assistance to you.
The positions where a vacancy will exist due to their term expiring and for which nominations are called are included in the contact list of Regional Representatives is opposite: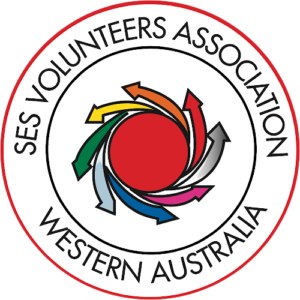 REGIONAL REPRESENTATIVES
 South Coastal Region Vacant
Caretaker Representative is Allen Gale
 South East Martin Seward – 0417 997 875
 North East Sarah Hamilton TERM EXPIRING
0435 932 190
 North Coastal Jenny Hattenfels TERM EXPIRING
0407 880 204
sesva.northcoastal@ses-wa.asn.au
 Goldfields/Midlands Sergio Bottacin
0419 909 523
sesva.midlands_goldfields@ses-wa.asn.au
 Kimberley Matthew Rosher
0488 177 047
sesva.kimberley@ses-wa.asn.au
Pilbara Colin Reed
0418 909 006
 Midwest/Gascoyne Steve Cable TERM EXPIRING
0417 994 277
sesva,midwest_gascoyne@ses-wa.asn.au
Great Southern Peter Blows TERM EXPIRING
0427 721 526
sesva.greatsouthern@ses-wa.asn.au
Upper Great Southern Kerry Keys TERM EXPIRING
0413 967 425
sesva.uppergreatsouthern@ses-wa.asn.au
Lower South West Peter Newton TERM EXPIRING
0427 477 413
sesva.lowersouthwest@ses-wa.asn.au
South West Ros McConchie TERM EXPIRING
0408 962 528