The Gnowangerup State Emergency Services new building
On the 5th of May the Emergency Services Minister Joe Francis officially opened the new $630 000 purpose-built facility for the Gnowangerup SES that will improve emergency response within the local community.  Minister Francis stated that the Gnowangerup SES unit was an important part of the local community and that it will provide a modern and well-equipped base for Gnowangerup's hardworking SES Volunteers.
The new building has a dedicated operations and communications facilities, a spacious training room and ample office and storage space.  The Gnowangerup SES unit has plays a pivotal role in the community, including responding to complex search and rescue missions at Bluff Knoll in the Stirling Ranges, road crash rescues, bushfire support and storm damage repair work.
The Gnowangerup SES unit was established in 1985 and now has 20 members and in 2015 they responded to 13 incidents and contributed more than 700 hours in training and response.
To assist in the celebrations, Shelley Robinson made a special cake which was surrounded by more than 80 Cup Cakes with the SES Logo adorning to tops.
Attending the official opening were many Volunteers, DFES staff and local government representatives including the Emergency Services Minister Joe Francis, FES Commissioner Wayne Gregson, local MP Terry Waldron, SESVA President Gordon Hall, SESVA Secretary Lin Booth, DFES Superintendent Rick Darlow and Shire President Keith House.
Gordon Hall
SESVA President
Some pictures taken on the day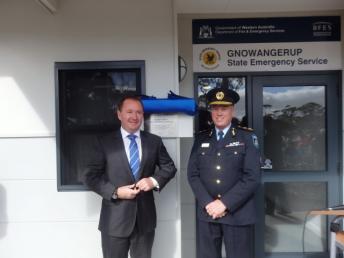 Opening the Building Hon Minister Francis and Commissioner Gregson APM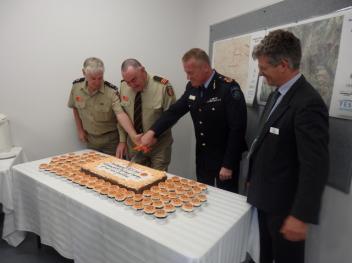 Cake cutting, Gordon Hall, Les Nayda, Wayne Gregson and Keith House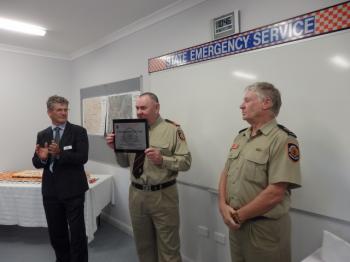 Plaque Presentation Shire President Keith House, SES Local Manager Les Nayda, SESVA President Gordon hall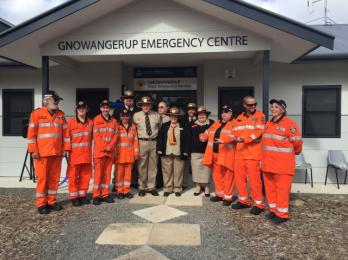 And the group pictures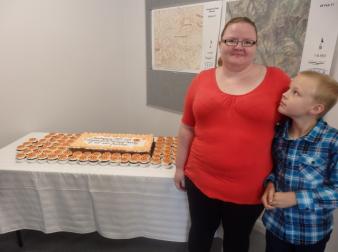 Cake Maker Shelley Robinson and son