Woolworths Small Equipment Grants Process
Over Easter this year Woolworths conducted an event to raise funds for SES Units in WA.  These funds have now been given to the SESVA to distribute to SES Units.  The SESVA have set up a Small Equipment Grant scheme which means all units can apply for a grant as per the application form.  SES Units wanting to avail themselves of a grant please request an application form from sesva.office@ses-wa.asn.au and one will be forwarded to you.
These applications close on 22 November 2015.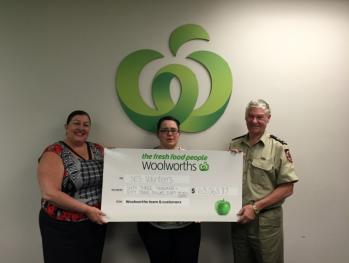 SESVA President Gordon Hall receiving the cheque from Woolworth's staff at Kewdale.