On Wednesday night Santa came early to the Armadale SES Unit.  Following the unit's end of year presentation of training certificates and various awards SESVA President Gordon Hall announced the arrival of the third SESVA-BHP Billiton Bus.  Present at the occasion were a number of invited guest including:
Mr Nathan Hall Community Emergency Services Coordinator
Mr Don Randall Federal Member for Parliament
Mr Glenn Luton and wife Maureen City of Armadale Depot supervisor
Mr Mark Geary acting on behalf of the Mayor
Mr Chris Kin Maung DFES –  District Officer
SESVA Representatives
Gordon Hall President
Phillip Petersen ESM
John Capes OAM
After Gordon announced the arrival of the bus unit members spend time inspecting and testing the features of the bus and posing for group pictures. To say the unit members were delighted with their latest vehicle would be the understatement of the year.  This is the third of the buses to be presented to SES Units. Rockingham/Kwinana were presented with their bus on Tuesday at a low key event which I am sure will be followed with an official occasion in the future.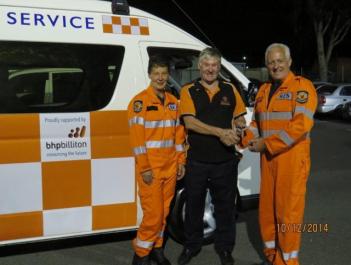 SESVA President Gordon Hall presents the keys to Local Manager Peter Clark and Deputy Connie Eikelboom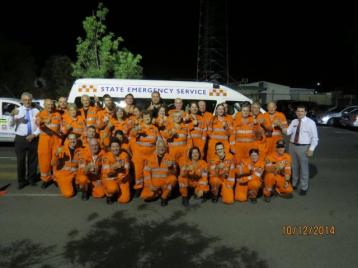 Group Picture with a big thumbs up to BHP Billiton and the SESVA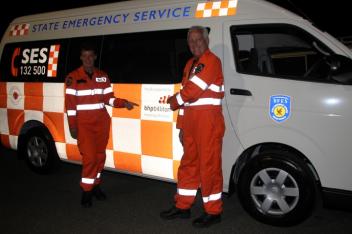 Local Manager Peter Clark and Deputy Connie Eikelboom acknowledge the sponsor for the bus Project BHP Billiton