SESVA thanks DFES for their Wear Orange Wednesday Celebrations
As part of the WOW celebrations the SESVA attended a Search and Vertical Rescue exercise organised by DFES staff and conducted by SES Volunteers.  The exercise went off very well with SES Volunteers finding the casualty, transporting the person to the top of the Cliff and lowering her down the cliff face at Blackwall Reach into the Belmont Rescue Boat.  The exercise was well planned and executed.
Many SES Volunteers and DFES staff attended and amongst the group were the Minister for Emergency Services, Joe Francis MLA, and the DFES Commissioner, Wayne Gregson.  DFES arranged for a number of media outlets to attend and at the end the exercise there were interviews conducted by the Minister and the SESVA President.
DFES arranged a morning tea at Point Walter during which a debrief of the situation was conducted.
DFES staff then held an afternoon tea at the Emergency Services Complex in Cockburn. A short Video of SES Volunteers doing what they do, with commentary from a number of Volunteers, played for all to see.  Commissioner Gregson acknowledged the good work the SES Volunteers do in their community and thanked the DFES staff for their support of the SES Volunteers and this very important service.  The SES Volunteers Association thanked many staff and in particular the DFES Media group who put in a fantastic effort to make sure the WOW day was a success and the awareness of the SES was raised.
Please see below a number of photos taken on WOW day.
Also link to Channel 10 News
http://tenplay.com.au/news/perth/2014/11/12/ses-workers-celebrated
Gordon Hall
SESVA President
Volunteers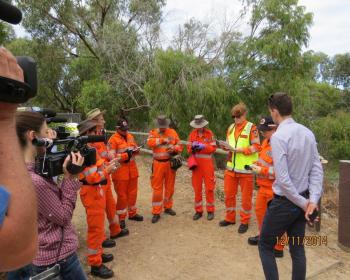 Briefing for the search team and media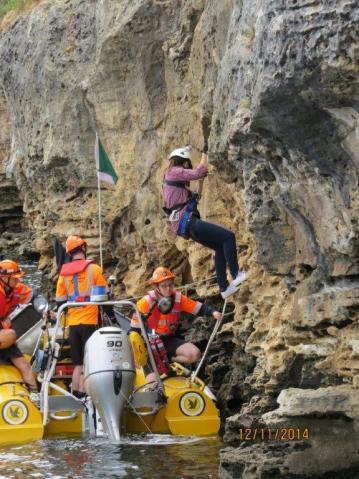 Cliff and river rescue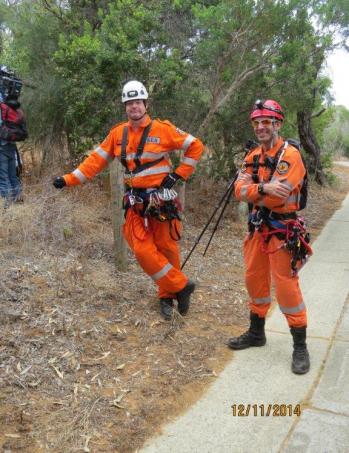 All dressed up
The Minister and SESVA President Gordon Hall being interviewed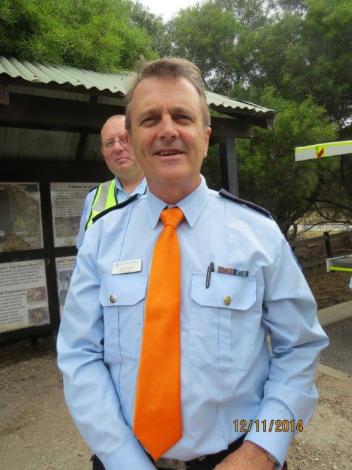 WOW what a great orange tie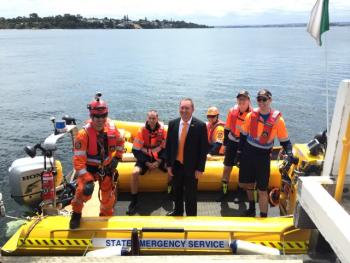 WE are all in the same boat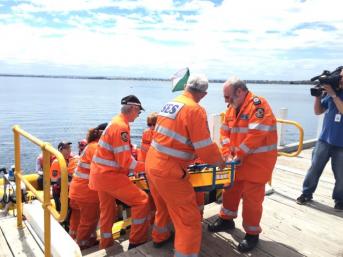 SES Volunteers moving the casuality for the exercise
DFES ladies wearing orange for WOW day