Annual Thanks Giving Service
The annual Thanksgiving Service was held, Sunday evening at St George's Cathedral, Perth.  It was a special Choral Evensong conducted to celebrate and thank all the Department of Fire Emergency Services (DFES) officers, staff, chaplains and volunteers for the work they do.   This prayer said by DFES Chaplain, Reverend Ron Windgate summed it all up; "O God, our refuge and strength, a very present help in trouble, we commend to your protection those who offer themselves in service to others. Take them into your loving care, and be with them in the midst of danger, that they may put their trust in you, while seeking the welfare of their fellow men and women, and knowing that in serving them they are serving Jesus Christ your son and our Lord. Amen."  The service was followed by refreshments and networking.
Phillip Petersen ESM
Pictures taken at the service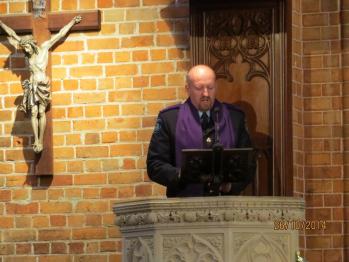 Address given by DFES Chaplain, Captain Charles Watson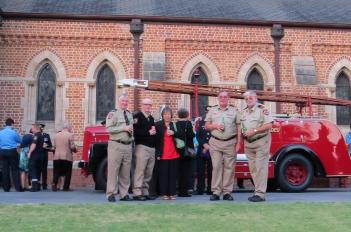 SES Volunteers enjoying the refreshments afterwards

VFRS Executive officer, Max Osborne AFSM and DFES Commissioner, Wayne Gregson APM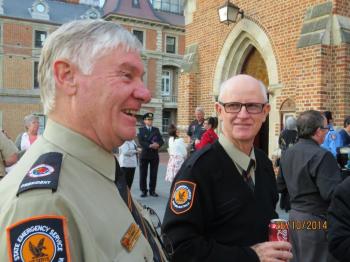 SESVA President, Gordon Hall and SES Peer Support Team Leader, Graham Fixter ESM

DFES Wellness Program Co-ordinators  Annelise Smith and Charlotte Hunter.