Augusta Margaret River SES says goodbye
On 22 September, Augusta Margaret River SES gathered to farewell former Deputy Local Manager Robert (Bob) Lewis who passed away in Queensland in May. The unit chose to plant an ash tree in Bob's memory and gathered family, friends and colleagues together for a short ceremony to unveil this and to honour his memory.
Bob began his volunteer service with the Augusta-Margaret River State Emergency Service Unit in 2007. He quickly became an integral part of the close knit team of volunteers as he participated in weekly training events, accredited courses including Land Search Team Member, Operate communications systems and equipment leading to the completion of Certificate 11 Public Safety SES Rescue in 2010.
Using his life experiences together with his SES training Bob assisted in a variety of emergency situations which included an extended coastal search for missing fishermen, support roles as water-bomber refiller during fire seasons, storm and water damage operations during the stormy times, ambulance assists whenever required and many other operations that the SES volunteers are asked to respond to. 
In 2008 he was elected by his fellow volunteers to the position of Deputy Manager, a position he held until his retirement from the unit in 2013. Bob was acknowledged by FESA SES for 5 years of service in 2012. In 2013 Bob was selected to receive the Colin Lord Perpetual Trophy for his efforts in going over and beyond his duty in search and rescue. He was very humbled by this acknowledgement of his contribution to the emergency services.
As Deputy Manager Bob was often involved in the administrative tasks required to maintain an effective and efficient response to emergencies and community activities. These tasks included financial, Local Emergency Management Advisory Committee meetings and meeting with community representatives when the unit was required to participate in events such as ANZAC Day, Leeuwin Concerts and Augusta Margaret River Agriculture Show.
Robert was the driving force behind Margaret River Monster Charity Auction drawing emergency agencies and community together to help those affected by the Black Saturday Bushfires in Victoria.   Additionally Bob was the driving force behind the new Augusta Margaret River SES building which officially opened in November 2012, being both the project manager appointed by the AMR Shire as well as a dedicated volunteer representative ensuring that the AMR SES building is one of the most well equipped and fit for task buildings in the state.
Although Bob's wife Patricia wasn't able to attend, she sent her thoughts and best wishes along and Bob's son Mark and daughter Kerry were there with their families as well as many friends, SES team mates and colleagues from the Augusta Margaret River Shire. It was a fitting send of to a man who made such a big impact on the community of Margaret River.
Lisa Hoskin
Local Manager
Augusta Margaret River SES
0406 511839
manager@sesamr.com.au
Some pictures taken of the ceremony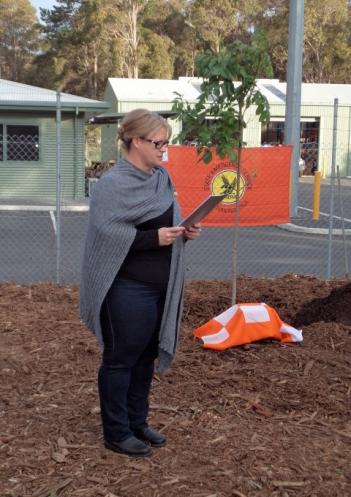 Celebrant Jen Burrows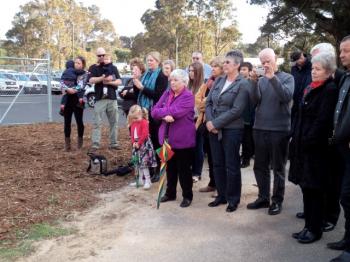 Crowd gathers to farewell Bob Lewis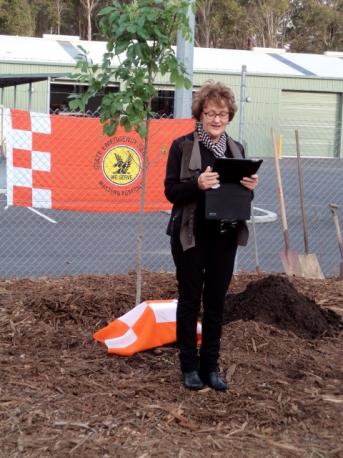 Family friend Jenny Montgomery reading a message from Bob's wife Patricia